Hey there, eCommerce enthusiasts, and future online store champions! Ensuring that only genuine and appropriate reviews are displayed on your WooCommerce store is essential for maintaining credibility and trust. In this guide, we'll walk you through the process of approving reviews in WooCommerce.
Let's get started!
Step 1: Enable Moderation of Reviews
Before you can start approving reviews, let's make sure you have enabled moderation of WooCommerce reviews.
Log in to your WordPress admin dashboard.
Navigate to "Settings" and open the "Discussion Settings" page. Search for a setting called "Before a comment appears", and enable the checkbox "Comment must be manually approved".
Even though this setting was originally created for WordPress comments, it also works for WooCommerce reviews because WooCommerce reviews are basically comments with ratings.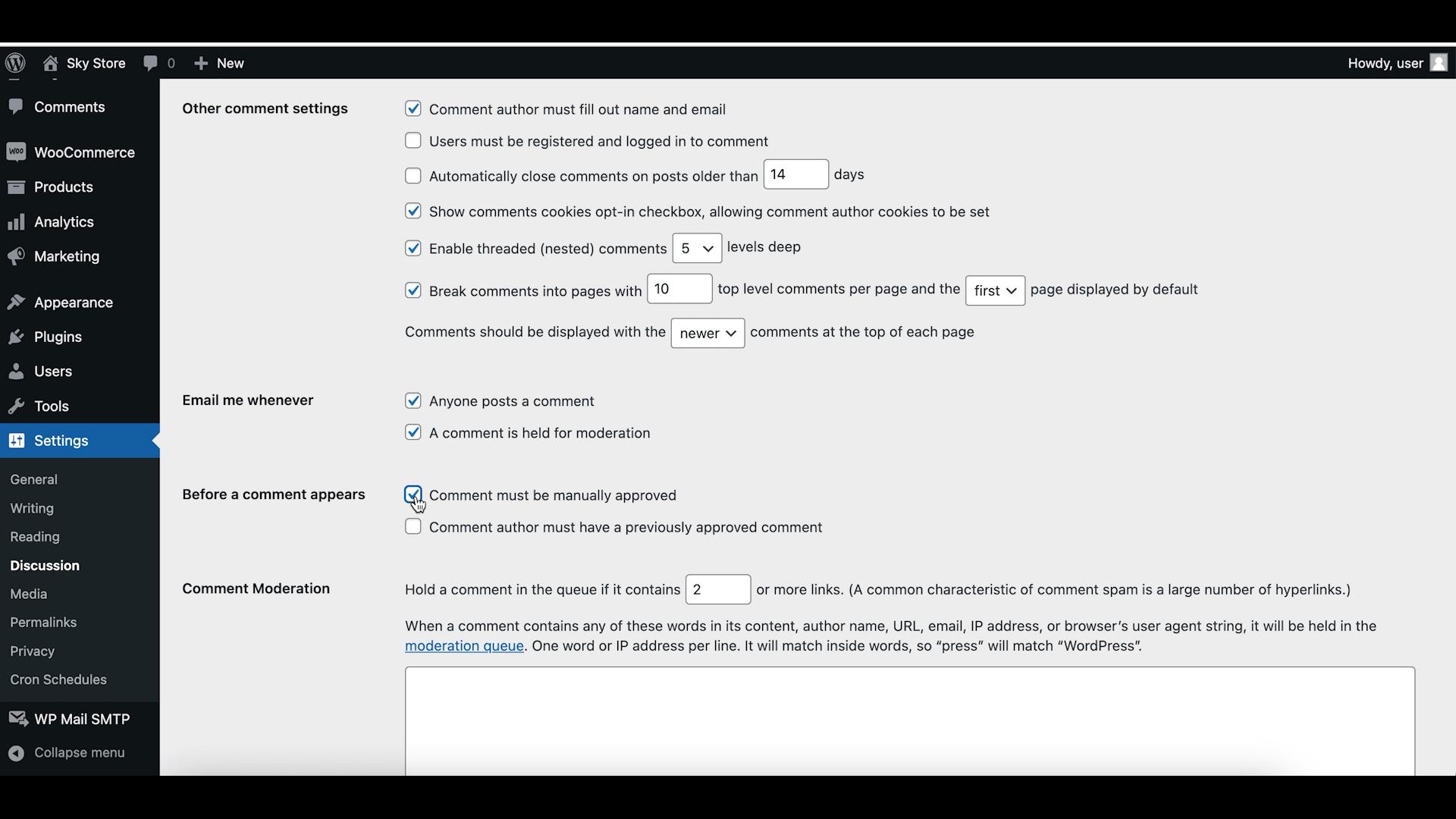 Step 2: Review and Approve or Disapprove Reviews
Once review moderation is enabled, you'll need to review each submitted review and take action.
In the WordPress dashboard, navigate to "Products" and click on "Reviews." You'll see a list of all submitted reviews. Check each pending review and decide whether to approve or disapprove it. To approve a review, simply click the "Approve" button. To disapprove a review, click the "Disapprove" button.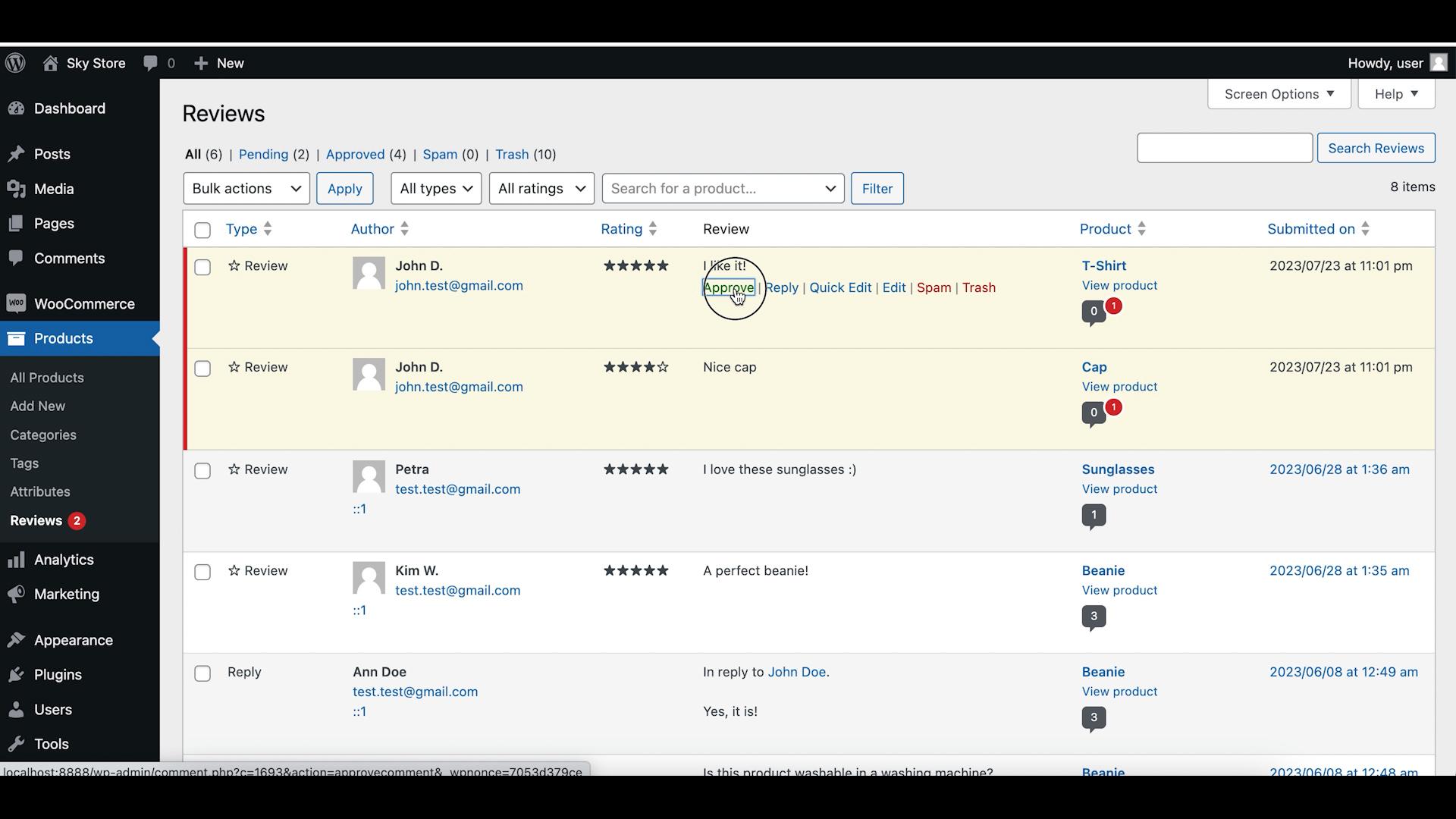 Wrapping up
As you have seen, approving reviews in WooCommerce is a straightforward process. By enabling review moderation and carefully reviewing each submission, you can ensure that only genuine and appropriate reviews are showcased in your store. This helps build trust with your customers and enhances the quality of feedback displayed on your product pages. Review moderation is a valuable step in maintaining the integrity of your review system and providing a positive shopping experience for your customers.