Hi everyone, in this post, I will talk about preventing spam reviews in WooCommerce. Dealing with spam reviews is essential for maintaining the credibility of your online store and displaying accurate customer feedback. With relevant settings, you can effectively prevent spam reviews in WooCommerce and ensure that only genuine reviews are displayed. In this guide, we will explore various methods you can employ with WordPress, WooCommerce, and CusRev to combat spam reviews.
Let's get started!
Video version:
Comment Moderation in WordPress
WordPress allows you to enable comment moderation, giving you control over which comments are published on your website. With moderation enabled, all comments will require your approval before they are displayed publicly. This allows you to filter out any potential spam or inappropriate content.
Since WooCommerce reviews are based on WordPress comments, the comment moderation settings in WordPress will also apply to reviews. So, enabling the " Comment must be manually approved" checkbox will let you moderate all new reviews and catch SPAM reviews.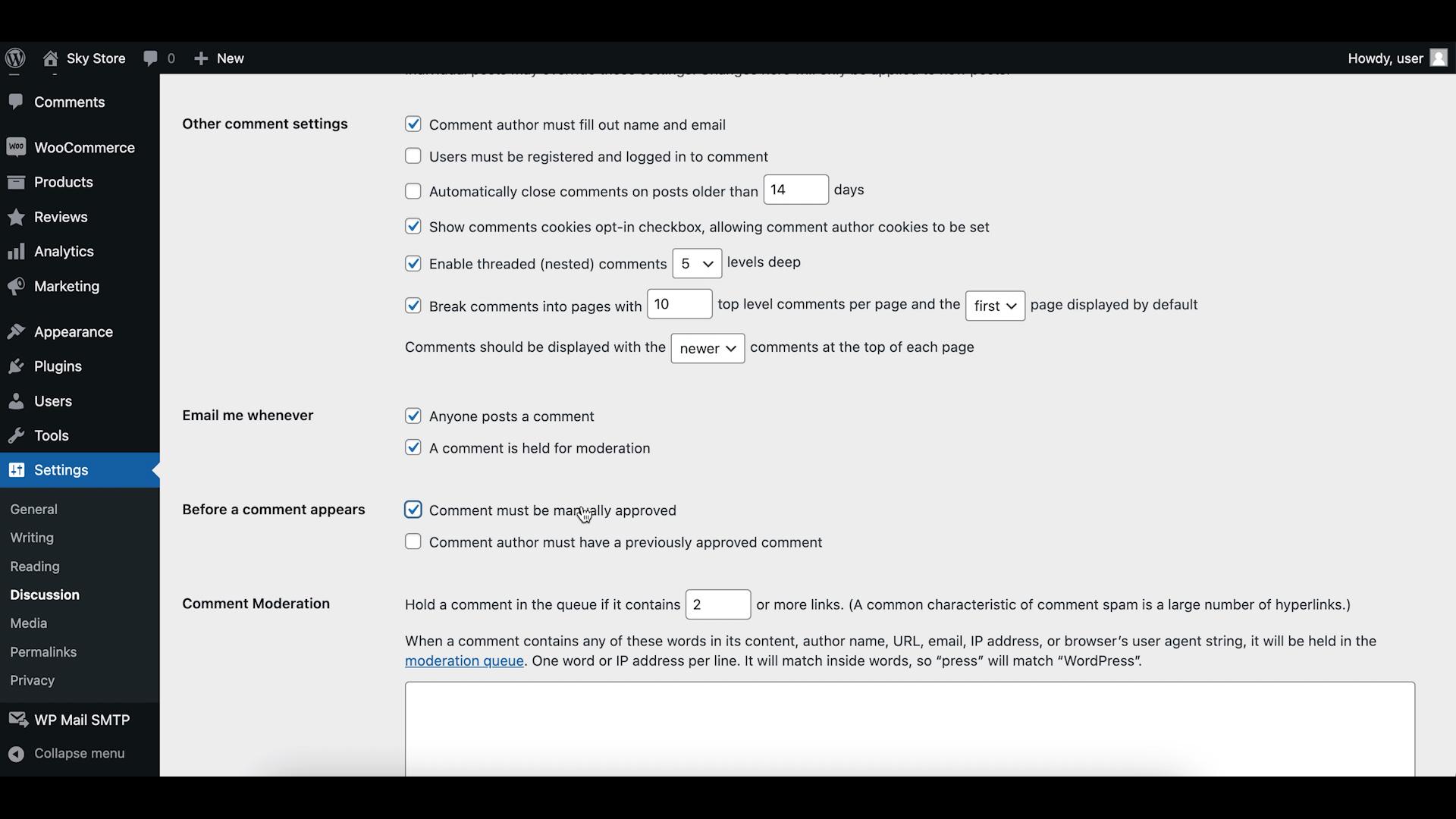 "Verified Owners" Setting in WooCommerce
WooCommerce provides additional functionality to prevent SPAM reviews with its "verified owners" setting. If you enable the "Reviews can only be left by verified owners" checkbox in WooCommerce settings on the "Products" tab, it will check that a person trying to post a product review has purchased that product in the past.
The check is done based on an email address of a reviewer. WooCommerce will verify if there is any customer with the same email that has purchased the product in the past. If it doesn't find a matching customer, the reviewer will not be allowed to submit their review.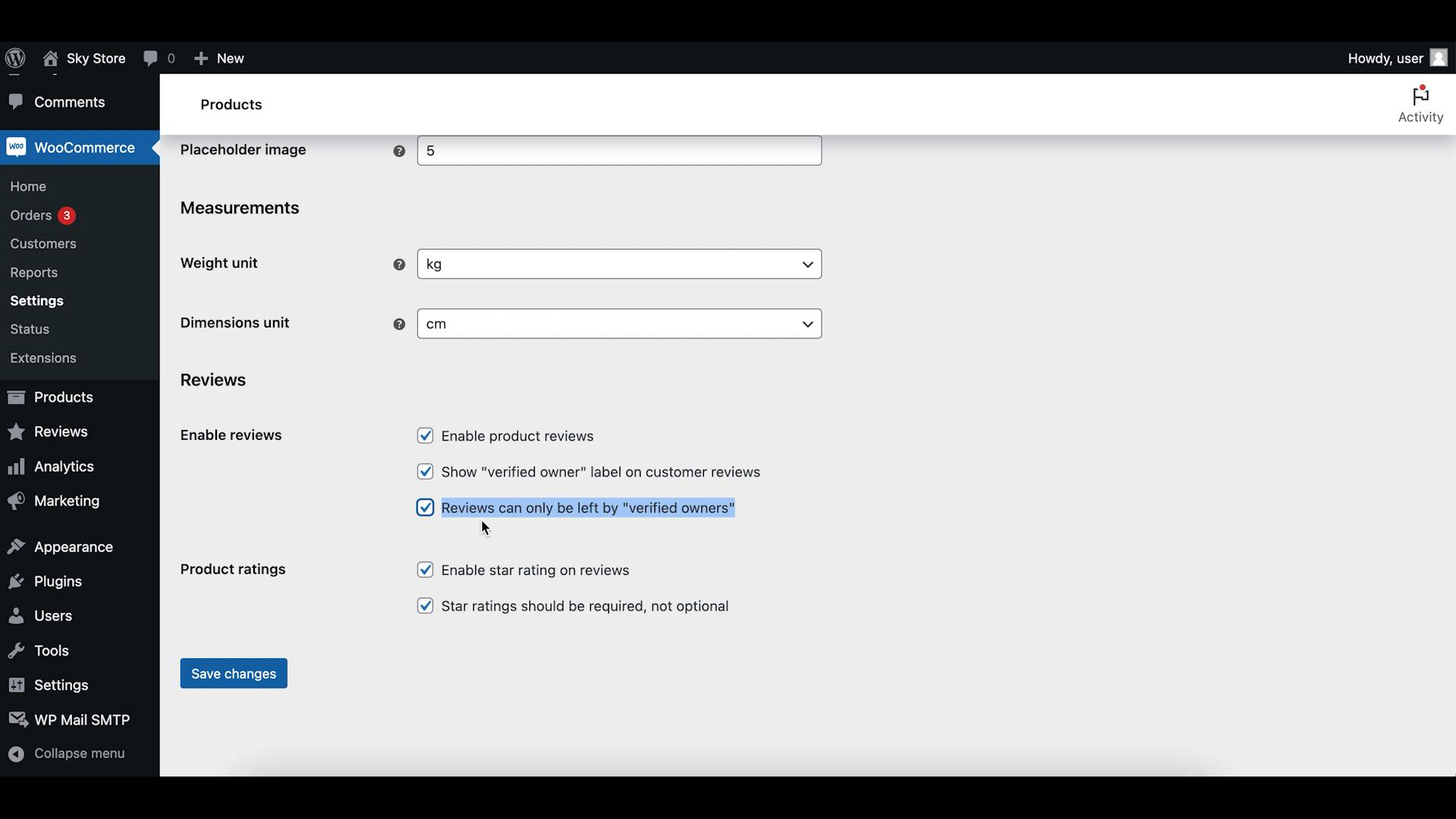 reCAPTCHA for Reviews
Integrating CAPTCHA or reCAPTCHA into your review submission process adds an extra layer of spam prevention. These tools help verify that the reviewer is a real person and not an automated bot.
You will require an additional plugin to add reCAPTCHA to your website. In this tutorial, we will use the reCAPTCHA integration with our free CusRev plugin to show how it works. You can install and activate the CusRev plugin from the WordPress plugin repository.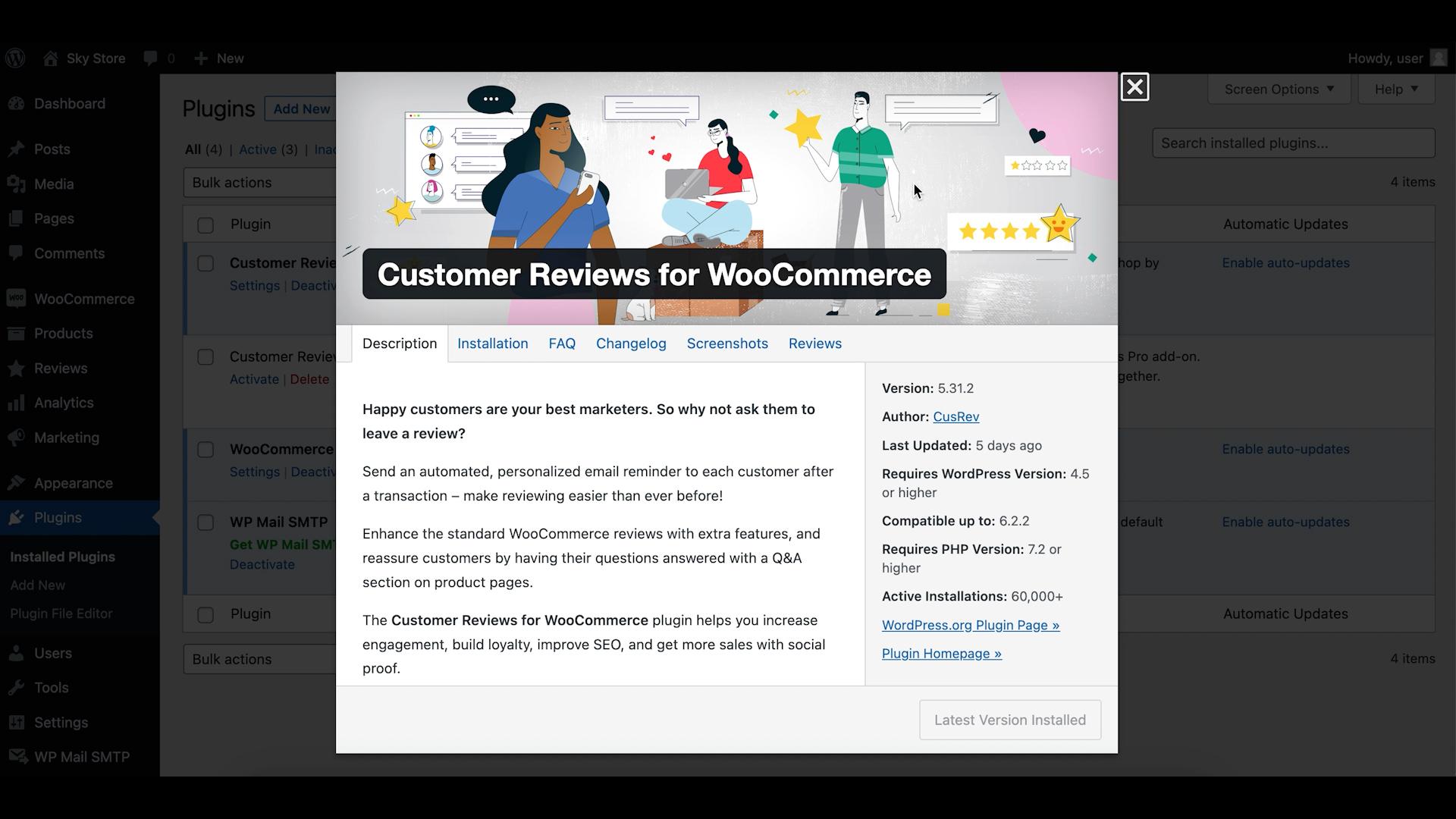 After that, go to the CusRev settings in your WordPress dashboard. Navigate to the "Review Forms" tab. Enable the "reCAPTCHA" option and provide your site and secret keys for reCAPTCHA. If you do not have the site and secret keys for reCAPTCHA yet, you can get them from the reCAPTCHA website.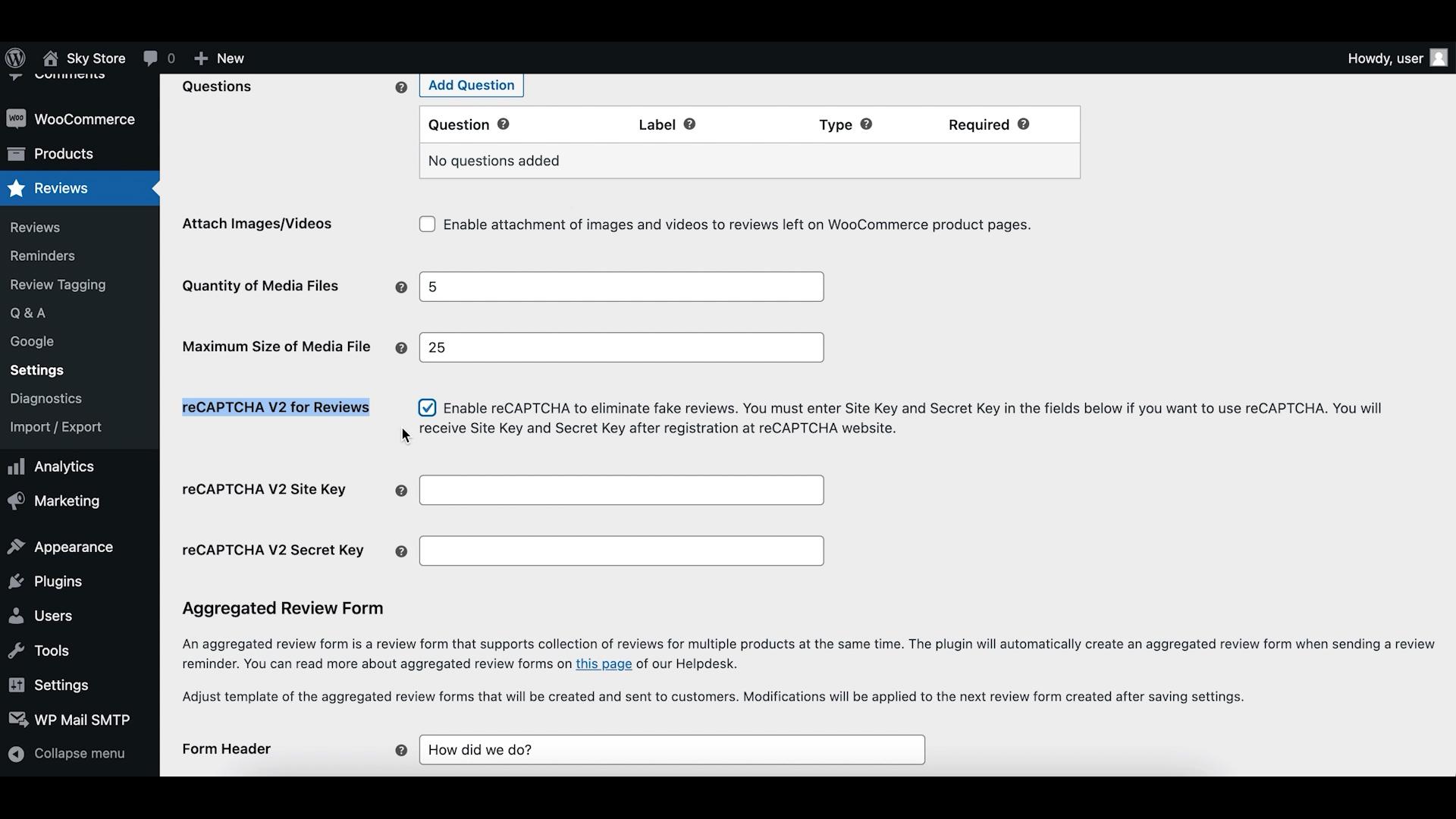 After you enable reCAPTCHA, reviewers will need to prove that they are humans before being allowed to submit a review.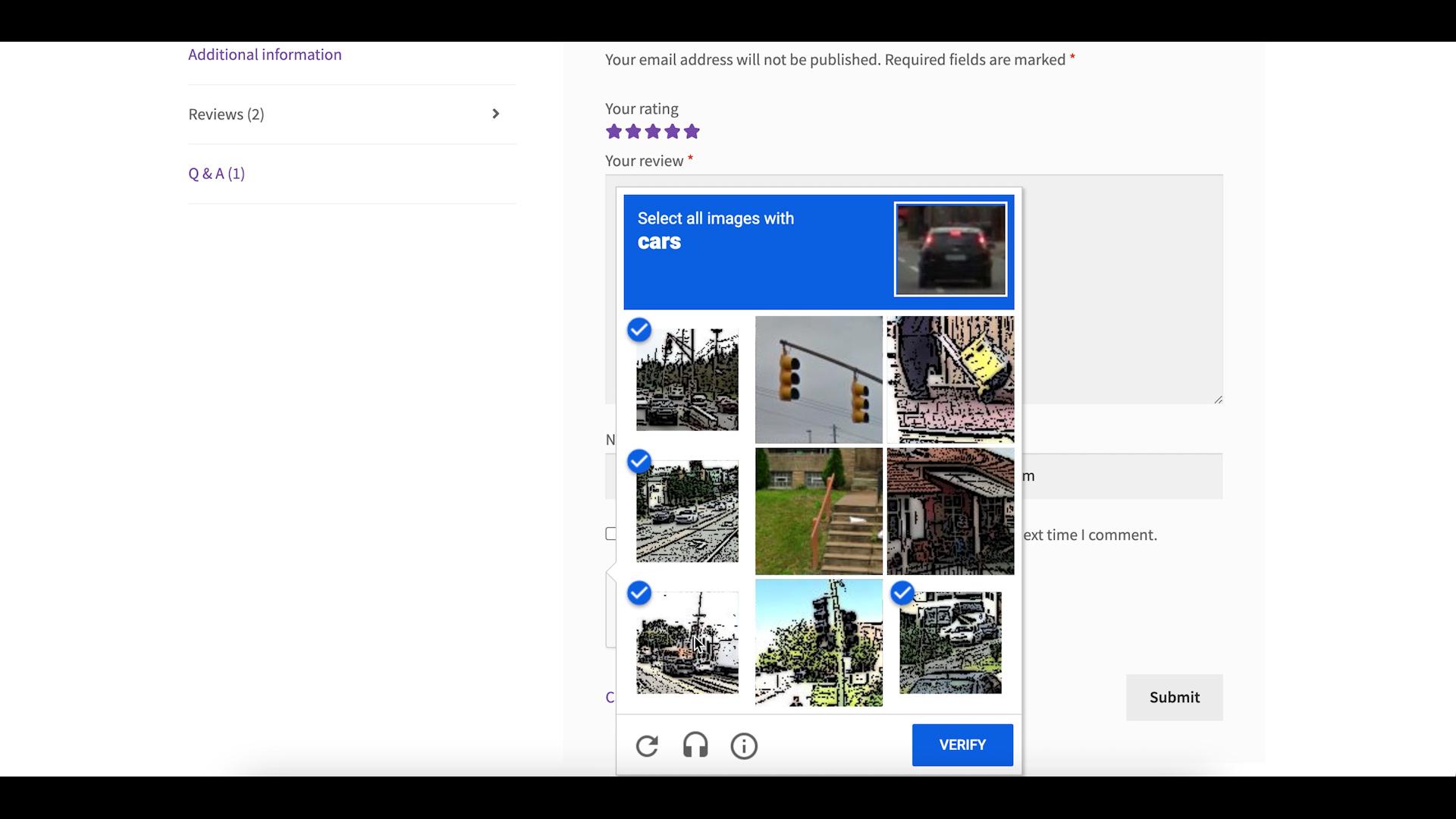 Moderation of Reviews Received via Aggregated Review Forms
With the CusRev plugin, you can create and send to customers aggregated review forms with all products from their order. Aggregated review forms let customers review multiple products on the same page at once. They also prevent SPAM reviews because only actual customers will receive a link to the aggregated review form after completing their order.
If you want to have an additional control over reviews received via aggregated review forms, you can enable the "Moderation of Reviews" checkbox on the "Review Reminder" tab of the plugin's settings.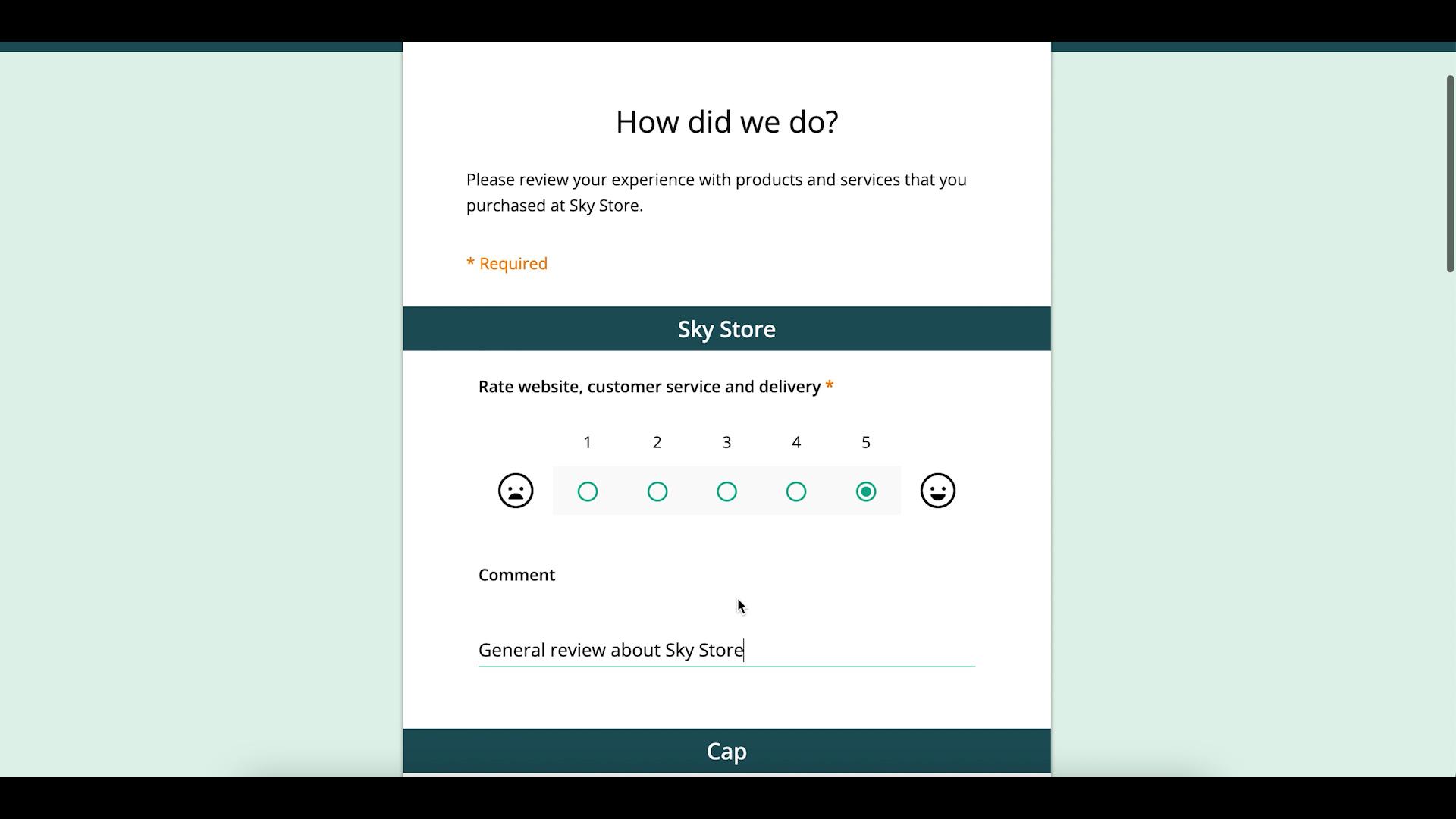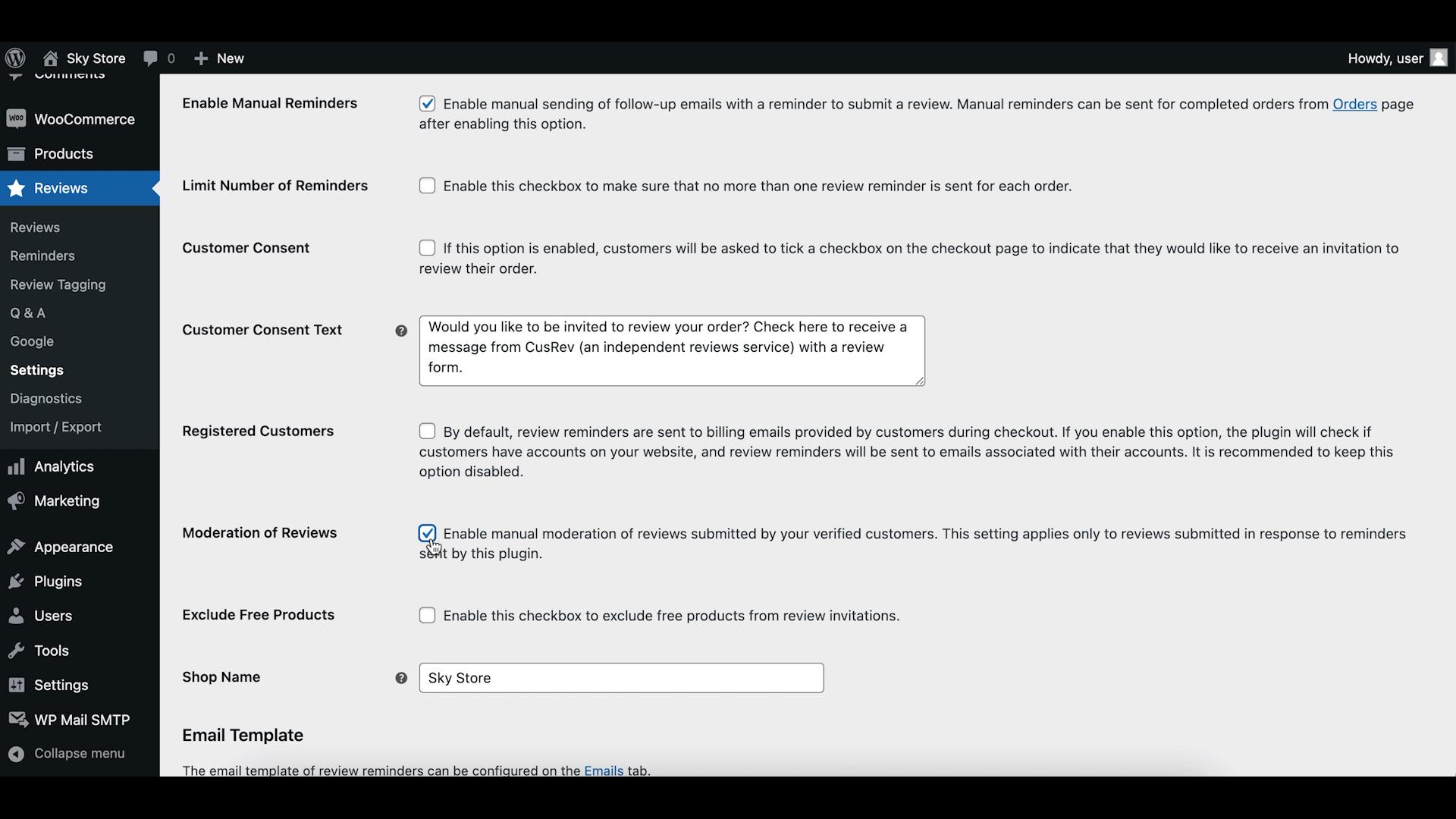 Wrapping up
By implementing these measures with WordPress, WooCommerce, and CusRev, you can effectively prevent spam reviews in your e-commerce store. Enabling comment moderation, incorporating reCAPTCHA, setting "verified owner" checks, and leveraging CusRev's anti-spam measures work together to ensure that only genuine customer reviews are published. This helps maintain the credibility of your store and provides valuable and reliable feedback to potential customers.