WooCommerce has increasingly become a dominant force in the digital marketplace. In particular, online shops are discovering the incredible customisation and scalability being delivered by WooCommerce upsell plugins. Milking the advantages offered by the plugins, the e-commerce businesses are boosting their sales, enormously.
WooCommerce upsell plugins comprise impressive integration capabilities. They work to match existing products with eye-catching pop-ups of additional products and services. These capabilities are crucial in improving sales and delivering scalability to an online shop.
However, the market is flooded with WooCommerce upsell plugins, making it difficult for you to choose the one that is best suited for your business. This is why we have compiled a list of best WooCommerce upsell plugins in the market. These are some truly useful plugins that will work perfectly well with a wide variety of online stores.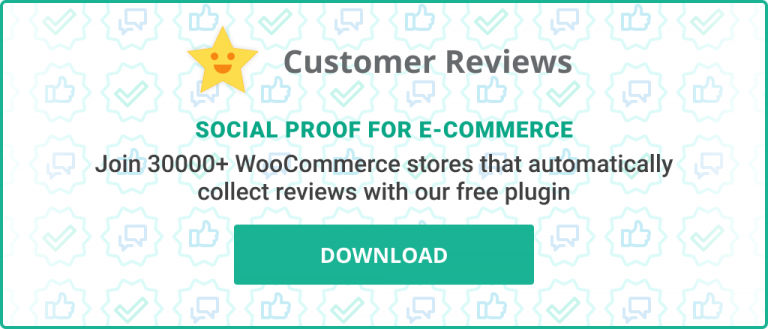 Best WooCommerce upsell plugins
1. Master of suggestions: Recommendation Engine
Website: https://woocommerce.com/products/recommendation-engine/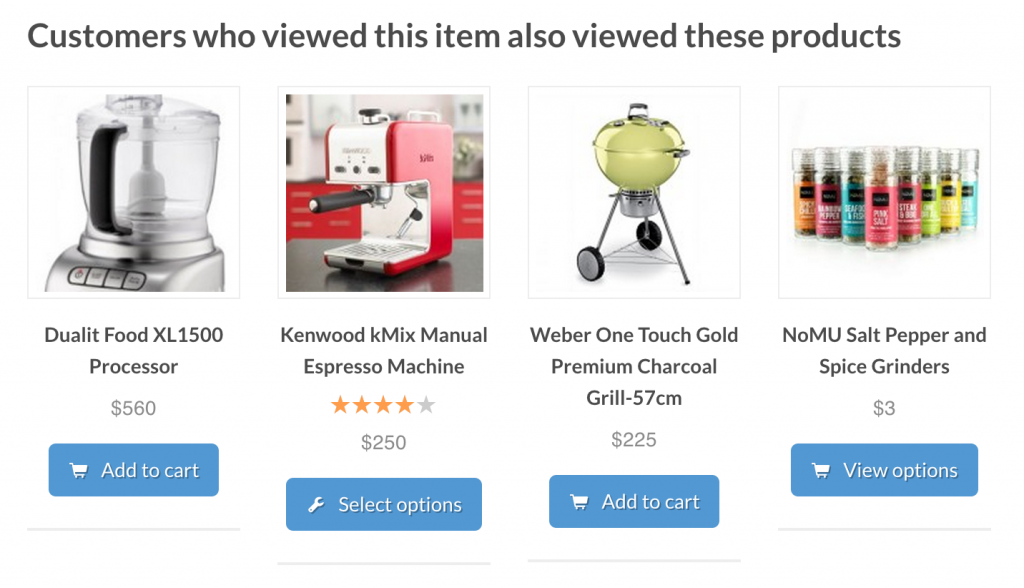 With brilliant configuration prowess, this plugin is as good as any of the other giant tech platforms. It deftly curates product recommendations for your clients. This savvy WooCommerce upsell plugin offers product recommendations to consumers. Moreover, it effectively personalises the suggestions according to consumer requirements and preferences.
So with this plugin, you would be suggesting your consumers, only those products that are based on their purchase history, or products that your other clients frequently purchase together. This is an incredible route for any e-store to take. It will not just enhance your up-sells and cross-sells, but will also incentivize the visitors to browse more offers and pick more products from your e-shop.
2. One-stop solution among WooCommerce upsell plugins: Beeketing
Website: https://beeketing.com/beeketing-for-woocommerce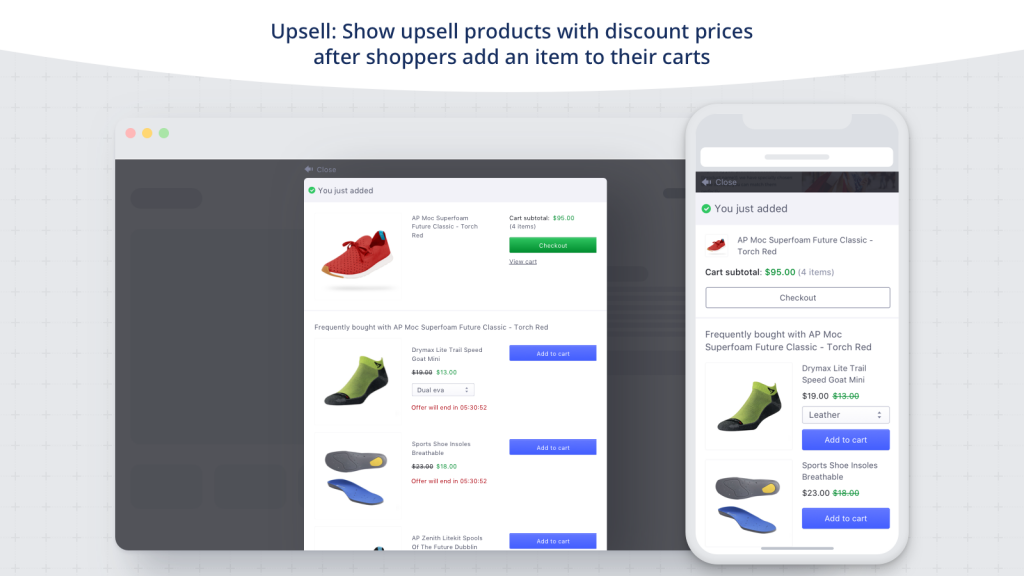 This plugin combines several different promotional features and packs them into one cohesive and highly efficient package. As a WooCommerce upsell plugin, Beeketing offers several smart solutions that together, work perfectly well to encourage consumers and drive conversions.
Developed as a marketing and promotional automation platform, this is a very dynamic plugin. It is designed to optimally perform upsells for eCommerce portals. Inside the plugin, there are numerous apps, with each having a unique combination of features. Moreover, the focus of this plugin is primarily on improving conversion rates, at all the different interaction points, during the consumer life cycle.
With the help of this plugin, you would be able to raise your average order value, minimise cart rejection, and sky-rocket sales. Moreover, you can also use this plugin to create several lucrative product bundles.
3. The eye-catcher: OptinMonster
Website: https://optinmonster.com/integrations/woocommerce/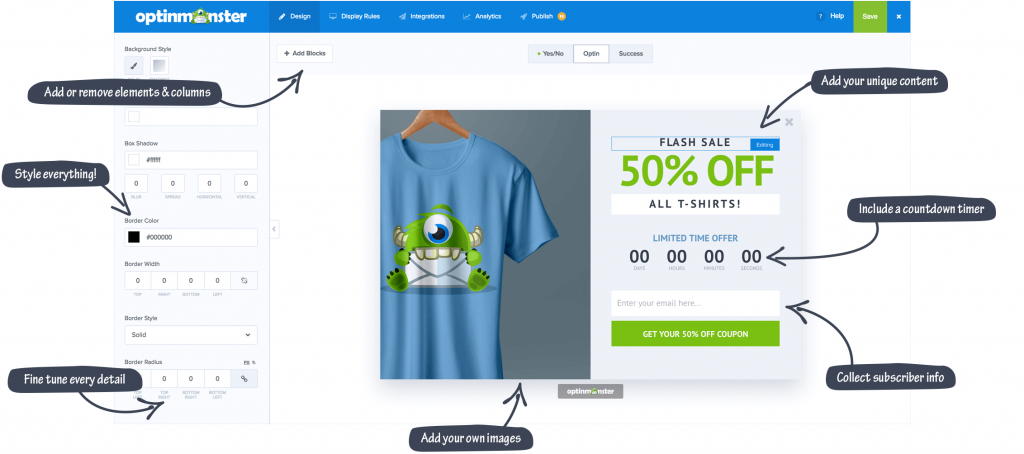 One of the most unique but effective ways of driving WooCommerce upsell is through OptinMonster. This plugin helps you build a filter for your online store. Through this filter, your store would be able to first convert the visiting users into subscribers, and then ultimately turn them into buyers.
By implementing OptinMonster, you can utilise triggers such as Exit-Intent and Scroll. These triggers do a marvellous job of catching the eye of the users and engaging them into the offers or deals being displayed on your online store. This timely ability to grab attention, allows you to enhance conversions across your product range.
Moreover, with OptinMonster, you can also successfully execute A/B testing. This plugin will assist you remarkably, in increasing your email list and conversion rate, minimize cart rejection and display targeted deals.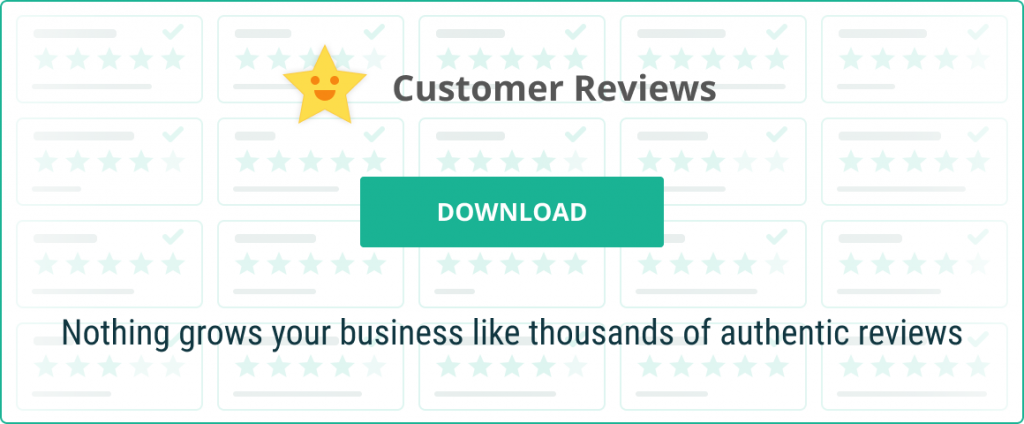 4. The conversion ace: YITH WooCommerce Frequently Bought Together
Website: https://wordpress.org/plugins/yith-woocommerce-frequently-bought-together/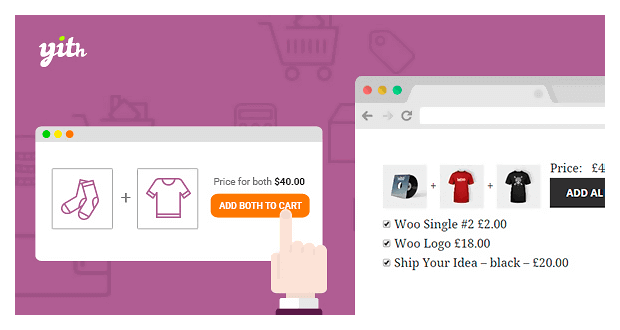 The effectiveness of this plugin in terms of conversion rate improvement is nothing short of brilliant. By deploying this plugin, you would be able to construct and display, easy-to-understand deals. Short and crisp, these deals would be displayed as attractive pop-up suggestions for related products, each time a client will purchase a product from your online shop.
YITH WooCommerce Frequently bought together comes along with heavy documentation. This makes it easier for this powerful WooCommerce upsell plugin to easily personalize the title, colours, and content of the button for "Add to Cart". Implementing this plugin, you can display a separate section. This section would recommend products and services that are frequently bought together with the product that the consumer is currently viewing.
With the help of this plugin, you can encourage consumers to buy products that other consumers prefer, leading to an improvement in your average order value, which will ultimately drive conversion rates as well.
5. The International WooCommerce upsell plugin: Booster for Woocommerce
Website: https://booster.io/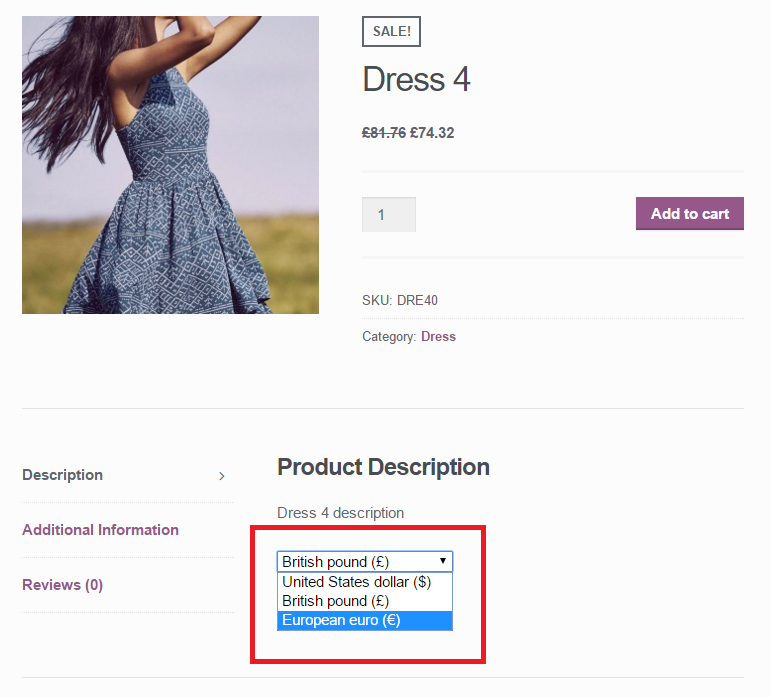 If you are looking to attract an international audience, this WooCommerce upsell plugin is the perfect fit for your global online store. This plugin comes packed with a wide spectrum of features. These features make Booster for Woocommerce a very potent and useful plugin.
The most striking feature is of this plugin is its ability to domesticate your platform according to the country that the customer belongs to. This makes the entire shopping experience, incredibly localised and easily understandable for the customers.
Moreover, you can translate the entire profile of your web portal, including graphic images, product descriptions, and more, into the language of your targeted consumers.
What's even more amazing is that you can also use this plugin to automatically convert the prices into the domestic currency of the client. A whooping 159 currencies are available for you to add and present as an option.
6. Easy-to-configure WooCommerce upsell plugin: Checkout Add-Ons
Website: https://woocommerce.com/products/woocommerce-checkout-add-ons/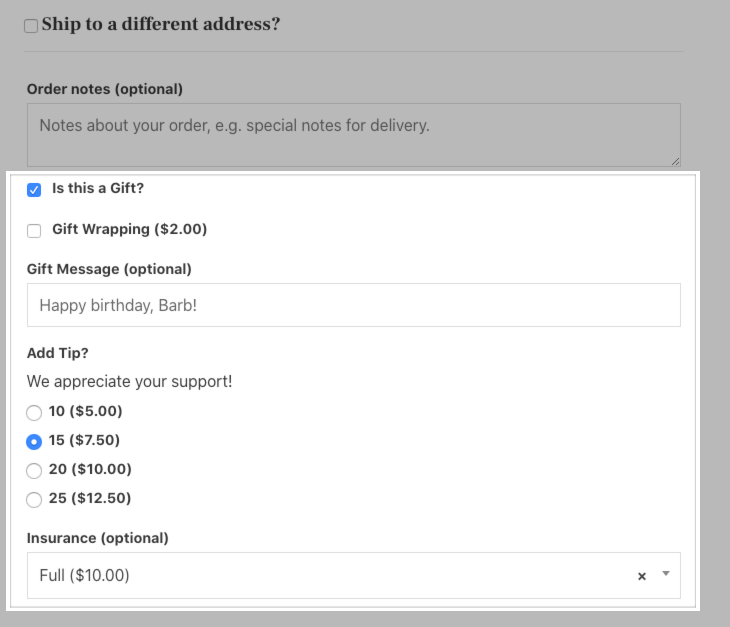 This is one of the most popular WooCommerce upsell plugins, currently in the market. Checkout Add-ons allow you to provide more services to your clients, that they might purchase alongside the product. You can also utilise this plugin to attractively demonstrate the diverse categories. This makes it very easy for clients to choose free or paid add-on/ additional services.
Not only does this plugin enhances the average order value, but also deliver a more satisfying user experience. A variety of services could be placed for upselling, such as quicker delivery, insurance coverage, tips for persons doing the delivery, and others.
Furthermore, with the help of this WooCommerce upsell plugin, you can easily charge clients for choosing the add-ons, by placing a fixed charge or proportional percentage of the main product's price. You can also implement conditional logic and flexibly upgrade order descriptions whenever users pick an additional service.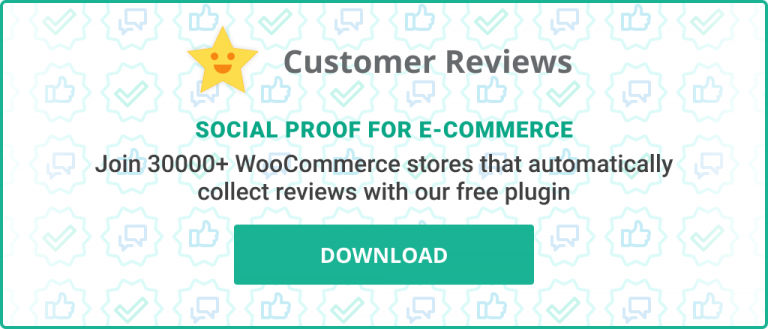 Conclusion
We hope that you will find the above list helpful, and you would be able to make a smart choice. However, there is one thing you must keep in mind when it comes to WooCommerce upsell plugins-efficiency. It is not necessarily the case that only the most expensive plugin can deliver the best results. In fact, sometimes, even free plugins could be quite effective. So pick the plugin based on your requirements, and you will definitely get positive outcomes for your e-store.